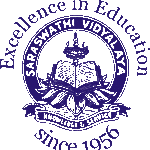 We are expanding our family!
Inviting teachers, coordinators and resource persons! You can contact us to inform of your interest in working with us.
Teachers understand their role as facilitators

They contribute by providing enriched learning opportunities rather than by instruction.

They facilitate self- learning, right from the kindergarten, through age- appropriate modelling of behaviour and encouraging acceptance of guidance.
The Smt K Saraswathi Endowment Oration by Dr Balaji Sampath, Founder, AID India, Ms Farida Lambay, Co - Founder Pratham and Mr Ramji Raghavan, Founder, Agastya have been occasions to share thoughts on core academics, pedagogy and enabling the teacher to be a relevant factor in social change..
A proper educational system requires a well- planned initiative towards the Professional Development of Teachers.
 Weekly Professional Development discussions encourage peer review, guidance from Co- ordinators and Mentoring by Professionals
Teachers are aware of the theories and practice of Educational concepts such as Multiple Intelligence, Kolb's Learning Styles, Blooms (et al) Taxonomy, Differentiated Instruction,