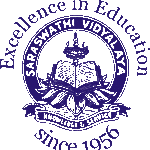 Saraswathi Vidyalaya has been serving the Educational needs of the chosen localities for many years. Innumerable children have benefitted manifold from its regular academic programmes.
While taking up our responsibilities as a regular school, we have also helped many children from disadvantaged and economically backward sections to get the same facilities as children who can afford to pay the scheduled fees.
These steps were part of our natural concern for all children and are enshrined in our Charter as designed by our Founder Chairman and Principal, Smt K Saraswathi. This was regardless of any legal directive and there are many students who even today are thankful for our contribution to them.
We conduct a completely free Kindergarten section at Puliyur, for deserving children. Students are given all the materials and resources necessary.
Aanmajothi, our cultural wing, has a number of initiatives for children of the Chennai Corporation Schools. One hour awareness sessions in Music and Dance as well as Regular classes are being conducted.
Recently Aanmajothi has tied up with Kalakshetra to offer free classes in Bharathanatyam to children of four Chennai Corporation Schools.