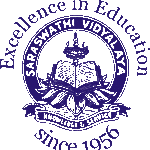 2020 - 21 Admission
Admission Process for 2020 -21 -  Online
Request for Registration available here.
Office timings : 9 am to 12 noon
We always look forward to fresh young children joining us every year. It is a source of great joy to see the kids who find a new home with us!.
Children should have completed 3 years and 6 months as on June 1, of the year of admission; for admission to L K G.
Details of status of application may only be checked in person. Queries over phone may not be answered owing to other commitments of office staff.
We follow all the Guidelines by Government and we endeavour to accommodate all aspirants. However, we are unable to provide reasons for inability to admit individual children.
Kindly click on the Procedure tab for information on Admission

Nanganallur - Pre Registration Form
Vadapalani:
Online Pre Registration has been completed for all classes.
Kindly use the link at left for Request for Registration.